Welcome to Yaquina View Elementary!
As your principal, I am excited to welcome you to an amazing school. We have 45 staff members committed to educating our 450 in grades kindergarten – 2nd grade students. As a primary school, we have the opportunity to focus on the  developmental needs of 5 – 8 year olds. While we do focus on reading, writing, and mathematics, we are also cognizant of the social, emotional, and behavioral needs of our students. We take our role as the foundation for learning seriously and as such we look for ways to nurture play and curiosity throughout the day.
For the 2019-2020 school year, we welcome full time PE teacher, Mr. Scheck, 2nd grade teacher, Ms. Gamman, 2nd grade teacher, Ms. Schroeder, 1st grade teacher, Ms. Hackwith, and Kindergarten teacher, Ms. Allison.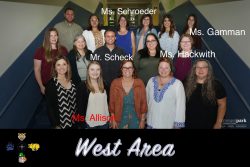 We have several new initiatives this school year that we are excited about. First, is our schools new reading curriculum, REACH, published by National Geographic. Next, we are in year 1 of AVID Elementary School implementation. The focus for AVID is college readiness – at Yaquina View, we believe you cannot start too early having a focus on college and career readiness. Finally, we have a greater emphasis on good attendance and regular attenders. In order for students to learn and grow, socially, emotionally, behaviorally, and academically, we need students to be at school every day.
Family is important to us. Families are invited to walk students to classrooms or to join your child for lunch – you will need to sign in and sign out at the office in order to do so. Once a month, we host Coffee with Kristin so that parents can connect with the principal. Several times a year we invite families in for family nights which are organized by school staff. Our parent boosters, Yaquina View/Sam Case Boosters, is an active part of our school and supports our school through fundraising, volunteering, and funding for projects and arts opportunities. It truly does take a village to raise a child – our school and our families form that village.
It's a great day to be a Cub. We are happy to have you at our school.
Kristin Takano Becker, Principal & National Board Certified Teacher
¡Bienvenidos a la Primaria Yaquina View!
Como su directora, estoy emocionada de darle la bienvenida a un año escolar increíble. Tenemos 45 miembros del personal comprometidos a educar a nuestros 450 estudiantes del Jardín de la Infancia a 2 ° grado. Como escuela primaria, tenemos la oportunidad de enfocarnos en las necesidades de desarrollo de los niños de 5 a 8 años. Mientras nos enfocamos en la lectura, la escritura y las matemáticas, también conocemos las necesidades sociales, emocionales y de comportamiento de nuestros estudiantes. Tomamos nuestro rol como la base para aprender seriamente y, como tal, buscamos maneras de nutrir el juego y la curiosidad a lo largo del día.
La familia es importante para nosotros. Una vez al mes, preparamos café para que los padres acompañen a la directora y se puedan conectar con ella. Varias veces al año invitamos a las familias a pasar noches familiares organizadas por el personal de la escuela. Nuestros padres Boosters de Yaquina View / Sam Case, ellos son una parte activa de nuestra escuela y apoya a nuestra escuela a través de la recaudación de fondos, el voluntariado y la financiación de proyectos y oportunidades artísticas. Realmente se necesita una aldea para criar a un niño: nuestra escuela y nuestras familias forman esa aldea.
Es un estupendo día para ser un Cachorrito. Estamos felices de tenerte en nuestra escuela.
Kristin Takano Becker, directora y Maestra Certificada por la Directiva Nacional