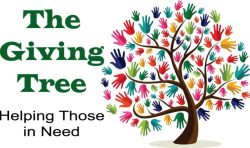 image from Perfect Duluth Day
Yaquina View is committed to helping students and families in and out of school! Data shows that when students' basic and fundamental needs are met outside of the classroom, they are more successful in school. If you have needs we will do our best to help.  We will do our best to match resources to needs! Please complete this Google form or return the paper form sent home by December 6th.
¡Yaquina View se compromete a ayudar a los estudiantes y familias dentro y fuera de la escuela! Los datos muestran que cuando las necesidades básicas y fundamentales de los estudiantes se satisfacen fuera del aula, tienen más éxito en la escuela. Si tiene necesidades, haremos todo lo posible para ayudarlo. Complete este formulario de Google o devuelva el formulario en papel enviado a casa antes del 6 de diciembre.
Sponsor a YVES Student ~ Patrocine a un estudiante de YVES
If you are interested in sponsoring a Yaquina View student, please complete this Google form. We appreciate the generosity of our community.
Si está interesado en patrocinar a un estudiante de Yaquina View, complete este formulario de Google. Agradecemos la generosidad de nuestra comunidad.